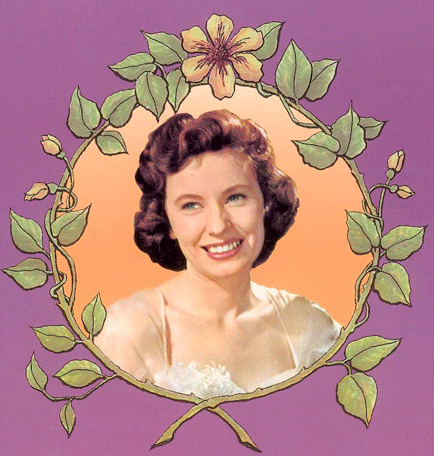 This website is dedicated to the memory of Ruby Murray, a singer from Belfast, Northern Ireland, who was blessed with a very special and beautiful voice. She was at ease with both Irish and pop songs. She dominated the UK charts during 1955, having at least one single in the Top Twenty for 52 weeks without a break, having 7 Top Ten hits in the year, and in March having five songs in the Top Twenty during the same week.

The Guinness Book of Records has confirmed that this extraordinary record has never been beaten by any other singer.

Her memory lives on thanks to the efforts of her devoted family and fans who have graciously donated to this website their images, songs and memories of Ruby.
Welcome to
The Official Ruby Murray Website
celebrating the life of the wonderful singer from Belfast
29th March 1935 - 17th December 1996

Come and join Ruby's Fans by clicking Messages